The 4 Five VI ensemble is a music collective based in the NYC area that explores the intersection of composed and improvised music. The group performs creative music from diverse traditions and works with techniques integrating improvisation with written music and other artistic mediums. It specializes in innovative projects involving film, video, and visual art.
4 Five Vi is:
Rob Henke: trumpet
Jody Espina: sax
Alan Brady: clarinet
Bohdan Hilash: bass clarinet
Rolf Sturm: guitar
Jim Whitney: bass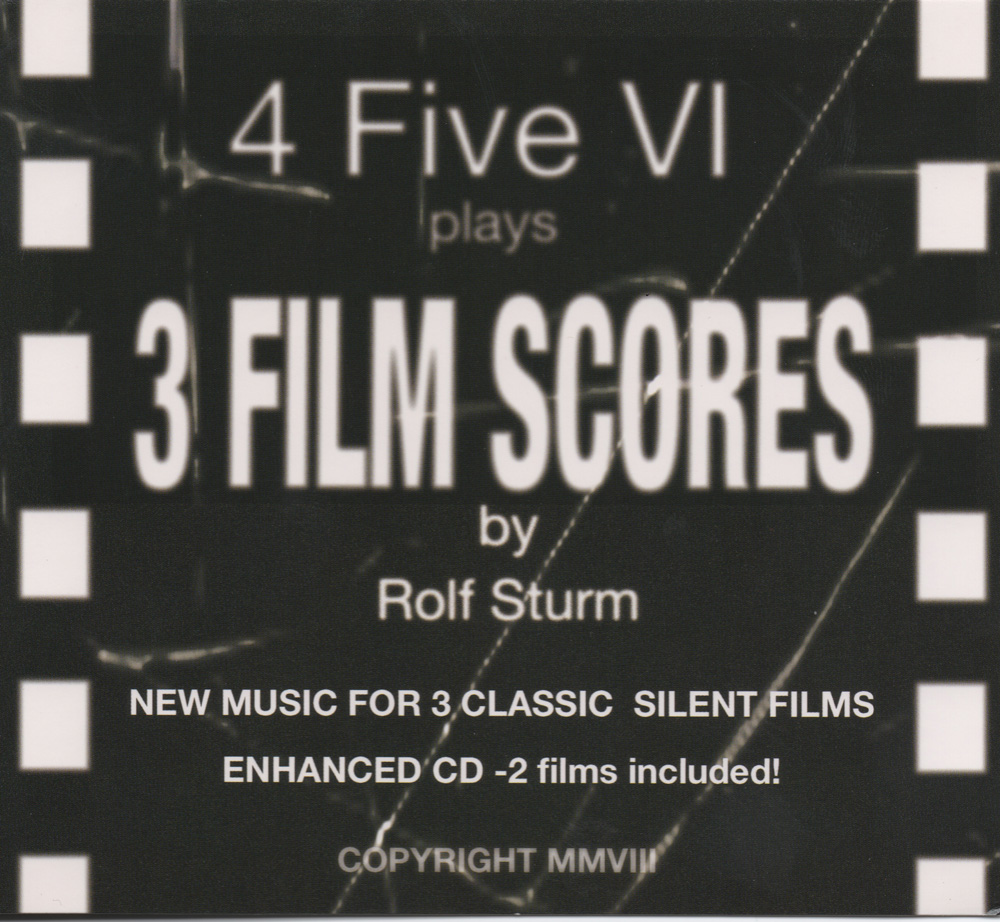 4 Five VI plays scores composed by guitarist Rolf Sturm for the films of Buster Keaton, Charlie Chaplin and Felix The Cat. This is an enhanced CD. It contains two of the three movies on it! Play this CD in your computer and you'll get to watch and hear both the Felix The Cat and Buster Keaton films.