The history of human rights, workers' rights and political activism has been filled with and strengthened by music. I was born into a politically progressive, compassionate, and pro-labor family. Whether on trips or at home, we sang out! Many of the old labor and protest songs use well known gospel songs as their foundation, changing only the words in order to deliver their new message of justice and equality.
For a long time, I have wanted to record some of these "Justice Standards". With the invaluable help of some of New York City's top improvising musicians, this dream has become a reality. "Just Cause" is a band and recording filled with unbridled joy, passion, anger, and hope. It is infused with the strength and weight of the past, the burning urgency of the present, and the eternal hope for the future…
I think you're really going to like this one. ~ Rolf
ABOUT JODY
Saxophonist Jody Espina is a multi-instrumentalist and president/designer of JodyJazz Saxophone & Clarinet Mouthpieces. He has performed with Mel Torme, Patti Page, the Charlie Persip Superband, Eddy Arnold, the Tommy Dorsey Orchestra, Louis Bellson, Don Alias, Lew Solof, Illuminati, the Walter Thompson Orchestra, and many others. He has worked as a regular substitute on Broadway and he frequently records for TV, films, and CDs. Every year, Jody travels all over the world performing and giving saxophone clinics.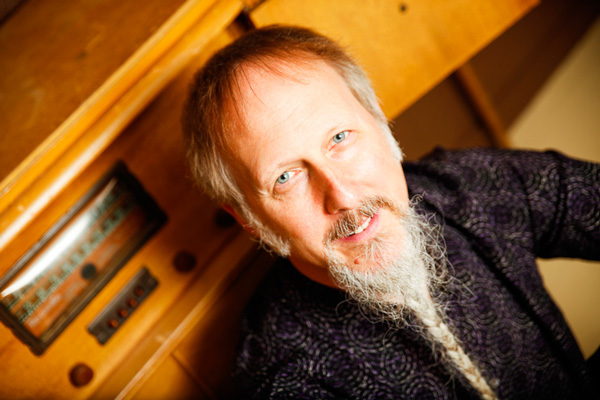 Photo by Elizabeth Kirian
ABOUT ROLF
Guitarist Rolf Sturm has performed with and/or appeared on recordings featuring Loudon Wainwright, Anthony Braxton, Tony Trischka, Billy Martin, Bob Mintzer, Roswell Rudd, John Medeski, Illuminati, Eddy Arnold, Glen Velez, the Walter Thompson Orchestra, Ethan Iverson, and others. He records and tours with vocalist Jenna Mammina and he leads the NYC area band Almost Oslo. He has performed on soundtracks for film and television. His music has been featured on NPR's All Things Considered and All Songs Considered. His solo guitar recording, "Balance", was awarded 4 stars in Downbeat Magazine.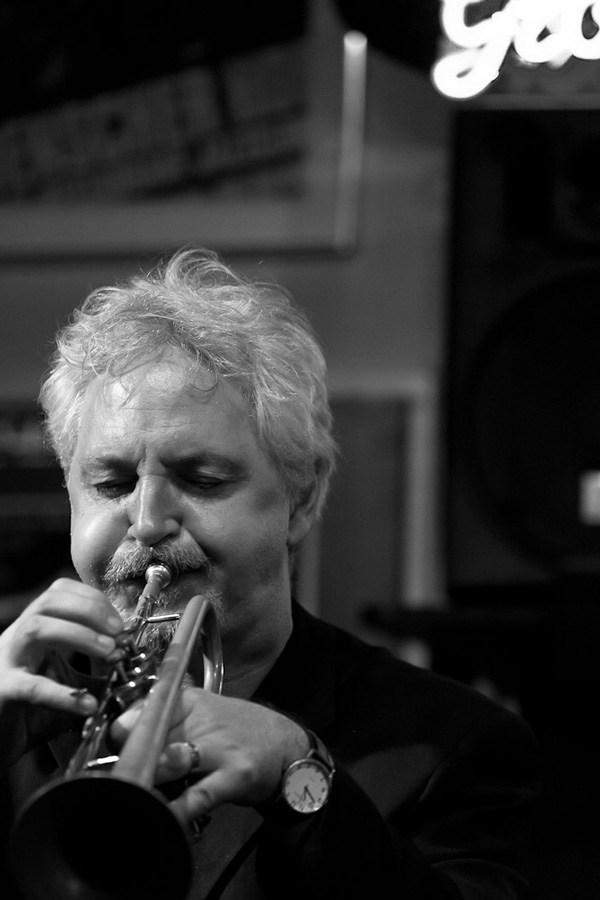 ABOUT ROB
Trumpeter Rob Henke records, works, and tours with many New York City bands including Dr. Nerve, Gary Lucasí Fast and Bulbous, The Spirit of Life Ensemble, Diane Moser's Composer's Big Band, Illuminati, the Walter Thompson Orchestra, and many others. He has worked as an actor with, and co-director of, the educational theater company Good Clean Fun. He has performed with The Likeable War Criminals, and has worked as playwright, actor, and trumpet player with the Strike Anywhere theater company. He has recorded numerous CD's as a leader on Cuneform and M-cons East record labels.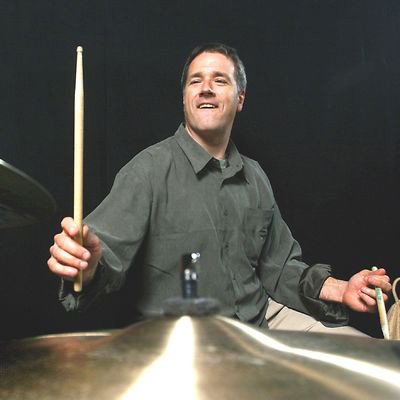 ABOUT SCOTT
Percussionist and composer Scott Neumann is a Bartlesville, Oklahoma native. He leads his own group Osage County and co-leads Spin Cycle. He has toured or performed with the Tony Trischka Band, the Jazz Mandolin Project (Accurate and Blue Note), Madeleine Peyroux (Atlantic), the Woody Herman Thundering Herd, the Anthony Cox Quartet, Brother Jack McDuff, Makoto Ozone, Joshua Redman, Chris Potter, Joey Calderrazo and the Maria Schneider Orchestra. Scott has recorded with various artists including Eddie Gomez, Kenny Werner, David Liebman and Claudio Roditi. He has also recorded numerous soundtracks for the movies and television and performed both on and off Broadway in productions of Swing, 42nd Street, City of Angels and Eli's Coming. Scott has a Bachelor of Music Education degree from North Texas State University and he has studied with Peter Erskine and Marvin "Smitty " Smith. Scott plays G.M.S. drums, Sabian cymbals and Aquarian drumheads.
ABOUT JIM
Jim Whitney is a freelance bassist living in New York City. He has performed and/or recorded with The Wayfaring Strangers, The Andy Statman Trio, Brock Mumford, The Walter Thompson Orchestra, The Flying Neutrinos, David Grisman, Tony Trischka, Bruce Barth, Matt Glaser, Alan Dawson, Mark O'Connor, Ben Monder, and Darol Anger. Jim is also an educator and clinician. He held a teaching position in the Bass Department at Berklee College of Music from 1994 to 1998. He has appeared on numerous television and movie soundtracks, including the CBS children's show "Blue's Clues". Jim was a prize winner at the 1993 International Society of Bassists Jazz Competition. He has a Master's Degree from the New England Conservatory of Music, where he studied with Dave Holland, David Walter, and Cecil McBee.