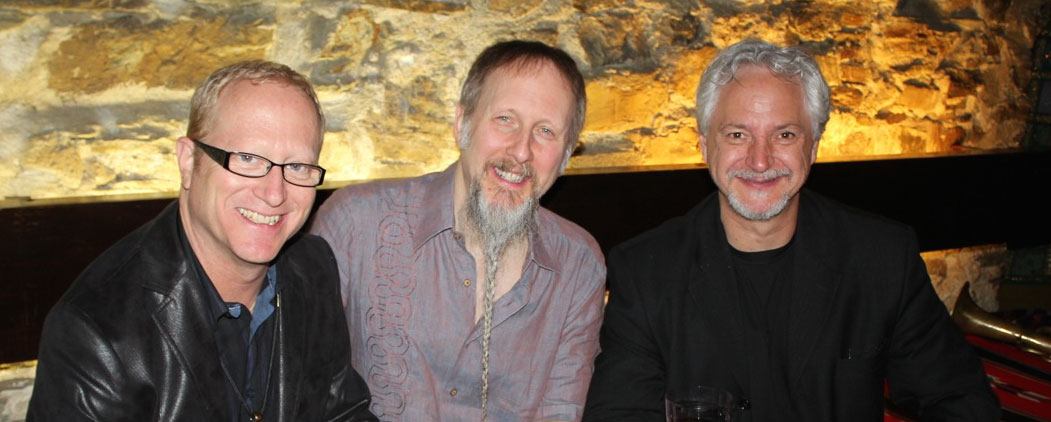 TRICYCLE's "special line-up" has less to do with the instrumentation and more to do with the instrumentalists. TRICYCLE is comprised of three improvising musicians who have performed together for decades. They have built a common language, a trust, and a sense of humor that enables them to take big risks with their music. The resulting 3 way conversation transforms the typical jazz standard into a living, breathing organism within which anything can happen at any moment. This type of vitality in the music requires that all ensemble members are ready to take on any roll at any time. The level of musicianship, the breakdown of typical instrumental roles, and the communication that happens on stage are really what TRICYCLE's "special line-up" is all about.
TRICYCLE is an acoustic trio that explores the many different improvisational modes within the overall "Jazz" tradition. The members of Tricycle have performed hundreds of gigs together in various NYC bands. Together they have toured the United States & Europe, and have appeared on over a dozen CDs together as in-demand sidemen. The high degree of empathy and communication displayed by Tricycle is no doubt the result of playing together in so many diverse situations.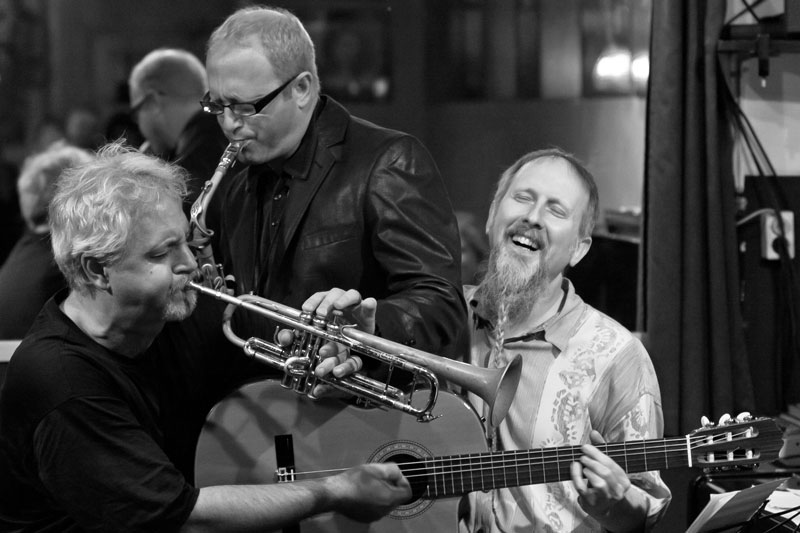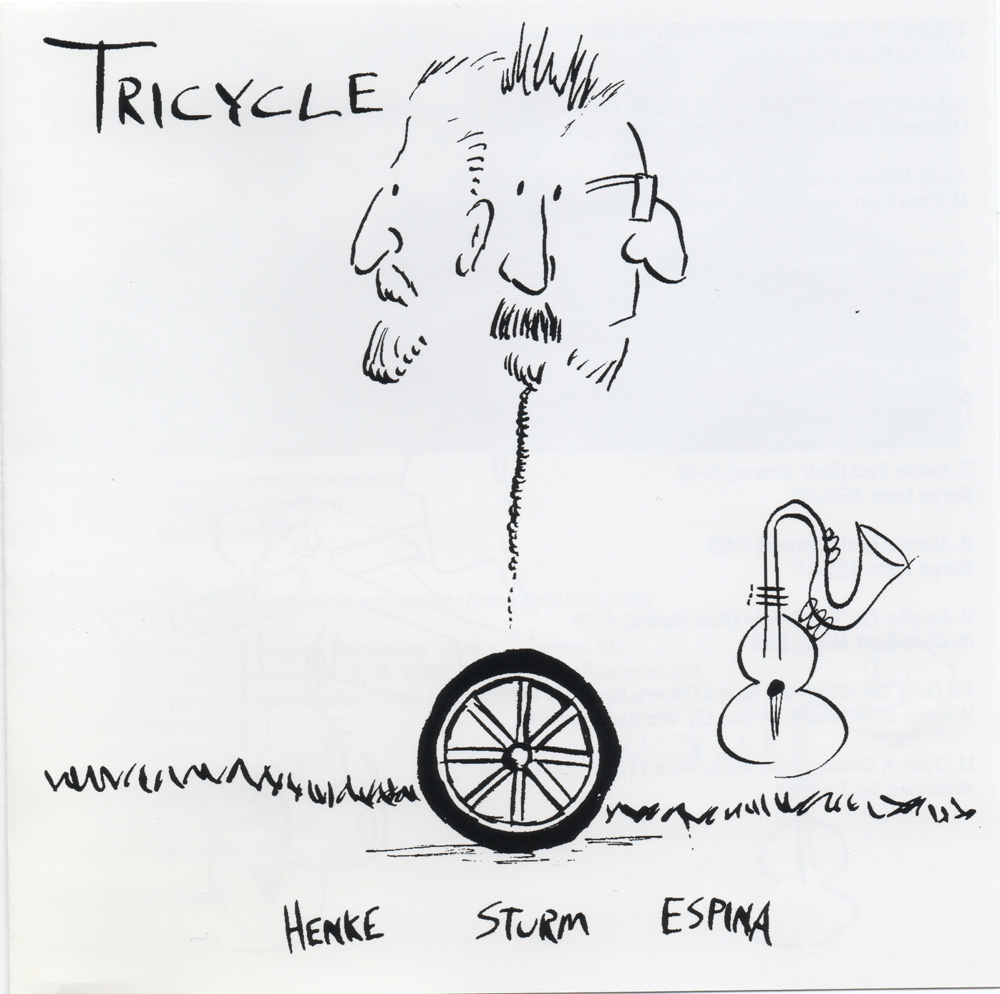 Tricycle
Rooftop Hi Jinx in Prague… hilarious ending!
ABOUT JODY
Saxophonist Jody Espina is a multi-instrumentalist and president/designer of JodyJazz Saxophone & Clarinet Mouthpieces. He has performed with Mel Torme, Patti Page, the Charlie Persip Superband, Eddy Arnold, the Tommy Dorsey Orchestra, Louis Bellson, Don Alias, Lew Solof, Illuminati, the Walter Thompson Orchestra, and many others. He has worked as a regular substitute on Broadway and he frequently records for TV, films, and CDs. Every year, Jody travels all over the world performing and giving saxophone clinics.
ABOUT ROLF
Guitarist Rolf Sturm has performed with and/or appeared on recordings featuring Loudon Wainwright, Anthony Braxton, Tony Trischka, Billy Martin, Bob Mintzer, Roswell Rudd, John Medeski, Illuminati, Eddy Arnold, Glen Velez, the Walter Thompson Orchestra, Ethan Iverson, and others. He records and tours with vocalist Jenna Mammina and he leads the NYC area band Almost Oslo. He has performed on soundtracks for film and television. His music has been featured on NPR's All Things Considered and All Songs Considered. His solo guitar recording, "Balance", was awarded 4 stars in Downbeat Magazine.
ABOUT ROB
Trumpeter Rob Henke records, works, and tours with many New York City bands including Dr. Nerve, Gary Lucasí Fast and Bulbous, The Spirit of Life Ensemble, Diane Moser's Composer's Big Band, Illuminati, the Walter Thompson Orchestra, and many others. He has worked as an actor with, and co-director of, the educational theater company Good Clean Fun. He has performed with The Likeable War Criminals, and has worked as playwright, actor, and trumpet player with the Strike Anywhere theater company. He has recorded numerous CD's as a leader on Cuneform and M-cons East record labels.