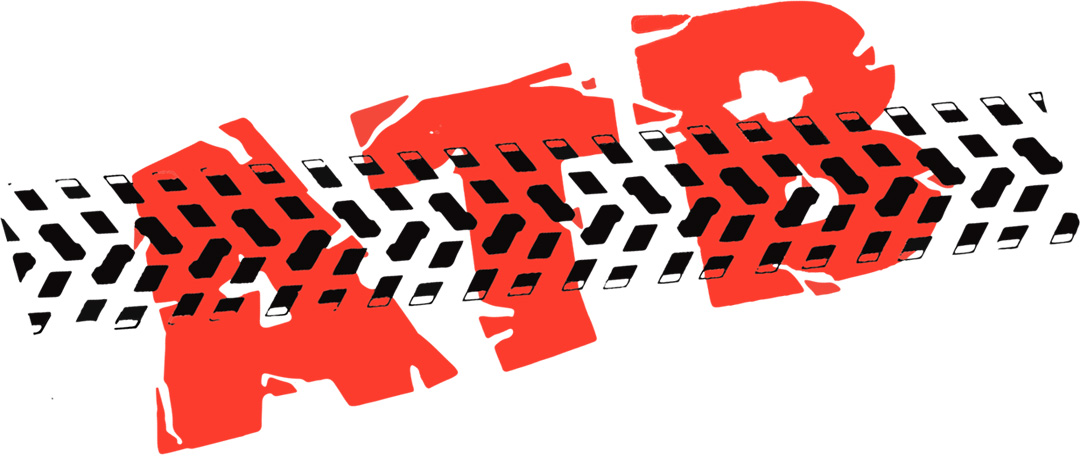 All Terrain Band was the brain child of Josef Pelletier. He first started ATB around 1988. The compositions were an eclectic mix of rock, jazz, and rap (this was unheard of at the time). This first incarnation of the group was:
Josef Pelletier: bass, vocals
Rolf Sturm: guitar
Pete MacDonald: drums
Rob Henke: trumpet, vocals
Jim Leff: trombone
James Coleman: alto sax
This group recorded at Tommy Tedesco studio in Paramus, NJ. (The tapes probably still exist… somewhere).
In 1990 Josef reformed ATB with:
Josef Pelletier: bass, vocals
Rolf Sturm: guitar
Brad Shepik: guitar
Rob Henke: trumpet, vocals
Billy Martin: drums (of Medeski, Martin, & Wood)
The tapes still exist (they are burning!) and someday, perhaps they'll see the light of day.
The next incarnation of ATB was in 1991. This was the precursor to the last lineup for ATB. This group included:
Josef Pelletier: bass, vocals
Rolf Sturm: guitar
Chris Amelar: guitar
Rob Henke: trumpet, vocals
Dave Emanuel: drums
And, yes there are tapes of this version of ATB…. recorded at Marion Recording (these tapes are also burning!).
This brings us to the 1992 and the start of the final version of ATB, the group that you hear on the "Strangled By The Apple" CD on Water Street Music. This band included:
Josef Pelletier: bass, vocals
Herb Hubel: trombone, vocals
Jody Espina: alto sax
Rolf Sturm: guitar
Chris Amelar: guitar
Dave Emanuel: drums, vocals
This version of ATB played extensively in NYC from 1992 through 1995. It performed at many clubs, including CBGB's, The Spiral, The China Club, Club USA, Desmonds, The Lion's Den, Canal Street Club, etc… Herb and Josef were a great song writing team and produced the lions share of the material for the group. It should be mentioned that during this period, Andy Burns sat in on drums and Rob Henke made several return appearances with ATB as well.
In the early 1990's ATB was able to catch the ear of a relatively major record label. It loved the sound of the band, but had no idea what to do with a band that played rock, rap, and reggae (sometimes within one song!). They claimed that it just couldn't be marketed (we constantly heard this from other music industry people as well). So they offered that if ATB wrote 8 more tunes like "Lives Of The Real Men"… "then we can talk". ATB stood for the "ALL Terrain Band", not the "ONE Terrain Band". We passed… and so did they. Of course, just after this, all sorts of bands broke with the rock/rap combination.
By 1994 ATB had a lawyer and was getting more serious about the business end of music. Also in 1994, ATB got a song (Lives Of The Real Men) placed in the independent film, "Sex Drugs And Democracy".
Feeling the burnout that all bands feel after struggling in NYC for years, ATB started writing more "song oriented" material. This still didn't produce the kinds of results that the band was looking for and some time around 1996, ATB succumbed to the pressures of living in NYC (strangled by the apple), too many low-to-no pay gigs, too many record companies' rejection letters (we sent out tons of demos… lots of silence in return).
Eventually ATB stopped booking as many gigs and broke up. Josef started a new band called "Damaged Mary" with Rolf (guitar), Nate (drums), Mary (vocals), and Nick (guitar). Right around this time, Herb went walkabout. Then Josef joined the swing band "Jet Set Six". Rob Henke, Jody Espina, and Rolf started playing with Joe Gallant's "Illuminati", Chris started playing in what is now 3D Jazz, everyone parted ways. In 1997, Rolf started Water Street Music and put together "Feed The Meter" with Jody Espina. In 2007, the acoustic jazz trio "Tricycle" was started (a trio with Rolf, Jody, and Rob Henke).
Through it all, these old ATB recordings still existed. I felt that these tapes represented a great band that the music industry overlooked. I dug up the old DAT tapes, took them to engineer Frank Fagnano and we started to clean them up (try to eliminate the clicks and/or drop outs from the deteriorating tapes). The result is what you hear on "Strangled By The Apple". I believe that these tapes represent one of the most original rock bands that NYC ever produced (even if I am biased).
Enjoy!… we did.
~ Rolf